Eric & Janice Pieterson
Phone: 519.672.9880
Fax: 519.672.5145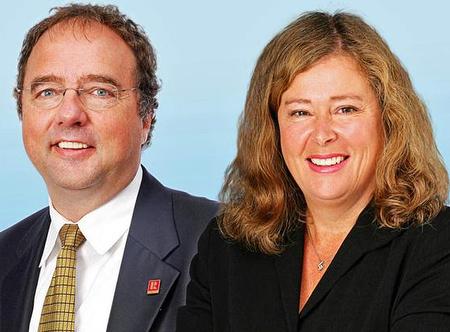 ERIC PIETERSON
Eric is a native Londoner who has over 40 years of real estate related experience.  Ten years of residential and commercial mortgage development, appraisals, collections, underwriting and brokerage followed by 30 years plus of direct real estate sales.  

JANICE PIETERSON
Originally from Halifax, Nova Scotia.  Janice obtained her real estate license in 1994 and has achieved award winning sale performance since.  Janice's early training was in the field of social work specializing in both parole supervision and social services.  She graduated from Algonquin College in 1980. She later studied Arts and Literature with a focus on Russian literature at Western University where she obtained her BA. 

ERIC AND JANICE - have been married for 42 years and have two adult daughters and three grand children.  Their careers have taken them to Ottawa, Halifax and London.  They have lived in Byron since 1984. 
---
Awards Attained by Eric and Janice Pieterson
National Chairmans Award - 2001-2004
The top one per cent of Royal LePage agents, and based on either gross, closed and collected commissions or number of closed units sold.​

Top Ten Award - 2001
Recognizes in ranking order at the national and provincial levels, the top ten Royal LePage sales teams and individual agents, based on closed and collected GCI, and number of closed units sold. In order to qualify in units, the agent's GCI must be at the Top Tier level (Director's Platinum or higher.) 

Lifetime Award of Excellence - Attained 2003 
Members can attain 'Lifetime' status after 10 out of 14 consecutive years in standing

Diamond Award - 2005-2008, 2011-2018 
Award winners represent the top three per cent of their marketplace

Director's Platinum Award - 2000, 2003-2004, 2009-2010, 2019 
Award winners represent the top five per cent of their marketplace.
Did you know?
---
---
Information Request